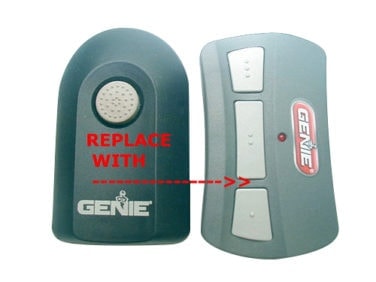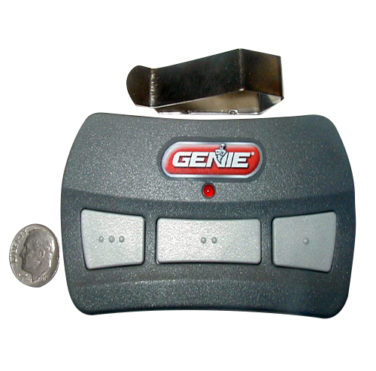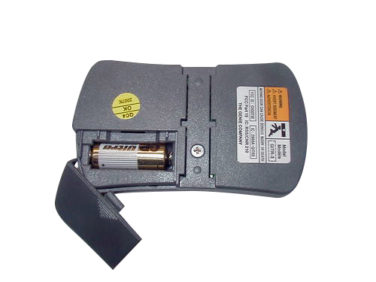 Genie ACSCTG Type 1/ G2T Replacement Remote
ACSCTG TYPE-1 / GITR-3
---
ON SPECIAL! REGULAR PRICE $29.95
Genie's classic, tombstone shaped ACSCTG remotes have been discontinued and replaced with an updated design to provide even better reliability! Get a genuine Genie-brand replacement for your ACSCTG Type 1 garage door remote control clicker. Our exclusive, easy-to-follow instructions for re-programing your ACSCTG replacement will have your opener working again in no time. This genuine Genie replacement allows you to easily swap out and re-code your garage door opener using the latest technology!
The new genuine Genie ACSCTG-Replacement Remote comes with a 12 volt cylindrical battery and visor clip. We highly recommend these remotes to replace your old Genie Intellicode remote. Some of the opener models using this remote are PRO99, CM9900, ISD9900, IDS1000, QuietLift 4560, H8000, PRO95, CM8600, 2060L, 3060L, 1024, 2024, 1022, 2022, 1042, 2042, GPS700IC, GPS1200IC, PMX500IC, PMX300IC, PCG400, PCG450, PCG500ML, PCG600, PCG650, PCG700ML, GCG350L, GCG350ML, H2000, 1020L, 2020L. See note in ADDITIONAL INFORMATION, below.
---
Additional Information:
Note:  If you operate an older Genie Intellicode unit built from 1995 to 1998, your ACSCTG-Replacement will operate using only the far right of the three buttons (1 dot button).
This replaces the old ACSCTG Type 1.   Some systems use an external receiver which has a model number listed on the receiver of ACSR3G.
Compatibility Questions?
Often times manufacturers have multiple part numbers for the same product. To eliminate some of the confusion, see the list below to confirm that this product will work for you.
This product replaces these parts:
ACSCTG
ACSCTG Type 1
ACSCTG Type 2
ACSCTG Type 3
B8QACSCT
G2T-1
G2T-2
G2T-3
GIC90-1
GIC90-1
GIC90-2
GIC90-3. GMIC-2
GICTD
GICTD-1
GICTD-3
GIT-1
GIT-2
GIT-3
GMIC-2
GMIC-3BL
GMIC90-3
OCDT
TBSTG Type 1
TBSTG Type 2
TBSTG Type 3
You may also find these products useful: