Genie Dual Frequency Conversion Kit
GIRUD-1T
---
Genie universal radio controls Dual Frequency Conversion Kit for your garage door opener.     These controls will work with any garage door opener.   It offers a rolling code (Intellicode) receiver and remote with dual frequencies for those areas which may have radio control interference.   The remote shown is not the remote presently sent with the kit.   The remote now being sent is the newest remote that comes with Genie garage door opener systems.  The receiver and remote will operate with either frequency,  allowing a greater range for acquiring either frequency in difficult areas.  Comes with a 24 volt, plug-in adaptor to power the receiver and a spool of wire.   Receiver will take up to 7 remotes (a wireless keypad is also considered a remote).
---
Additional Information: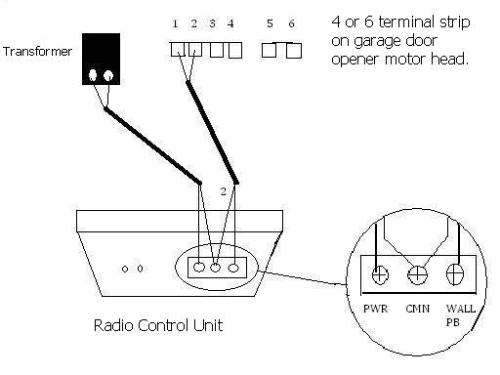 For most older Genie Openers with external receivers, and where the transformer is not needed, the red wire goes to the PWR, the white to CMN and black to WALL PB.
Compatibility Questions?
Often times manufacturers have multiple part numbers for the same product. To eliminate some of the confusion, see the list below to confirm that this product will work for you.
This product replaces these parts:
ACS3RG
ACS3RG TYPE ERY
ACSRG TYPE ERY
GIC390
You may also find these products useful:
Genie GITR-3 Intellicode 3-Bttn

GITR-3

Genie Intellicode 3-button remote

G3T-BX

Genie Keypad Intellicode Wireless

GK-BX / 37224R