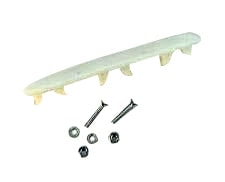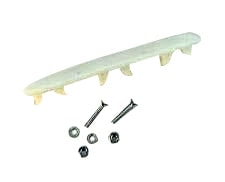 GENIE Carriage Inner Slide Chain Drive
25605R
---
Used in conjunction with GENIE carriage #21784R. Compatible with all GENIE open looped chain drives with T-Rails.
See Things To Consider, below, for installation instructions.
---
Additional Information:
Things to Consider When Installing this Product:
IMPORTANT: The inner slide must be on the left side of the chain, viewing from the door end of the rail. The inner slide snaps into the chain with the slotted side toward the garage floor and the toothed side towards the rail. The screws must be put through the chain and the inner slide from the rail side. Then place the lock washers and the hex nuts on the screws from the outside. You should now have the heads of the screws against the chain on the rail side, and the nuts on the inner slide away from the rail.  
You may also find these products useful: