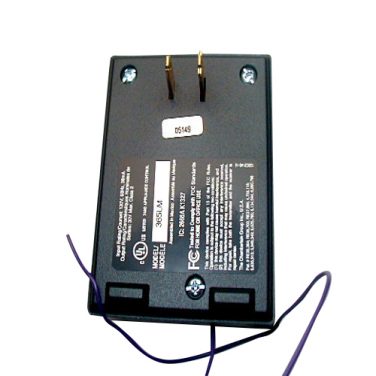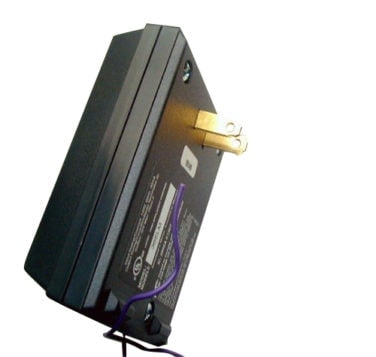 Universal Garage Door Controls Special Kit
365LM and 371LM
---
Recommended as a universal kit with corresponding remote.  Will not work with Genie remotes or any other brand other than Sears or Liftmaster 315 MHz frequency remotes.
Universal Plug-In Receiver with built-in transformer at 315MHz frequency.   Just connect the accompanying bell wire from the  two screw terminals on the plug-in receiver to the garage door openers push button terminals.   Purchase Liftmaster model remotes; 371LM, 370LM, 373LM or 373P to activate the receiver and open or close your garage door.
Compatible with all Liftmaster Security+ 315MHz controls

(

(

()

)

)

.   Plugs into a standard polarized 120V, outlet.
Includes 2-conductor bell wire.
Hard wires directly to any garage door opener strip push button terminals
Built-in door control button
Momentary contact closure
power indicator light
Smart Garage Door Opener receiver technology allows for easy programming with just a push of a button.
Accepts up to 8 Security+ remote control transmitters
Need help ordering?
Give us a call at 1-800-711-8410
---
Additional Information:
To program press smart actuator to turn on program indicator light.  Press and hold remote button for 4 or 5 seconds.
Compatibility Questions?
Often times manufacturers have multiple part numbers for the same product. To eliminate some of the confusion, see the list below to confirm that this product will work for you.
This product replaces these parts:
AC24
AR24
AR30
AR50
AR55
AR75
AR85
AT20B
AT35A
AT75
You may also find these products useful: