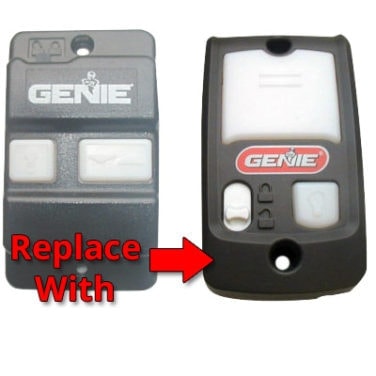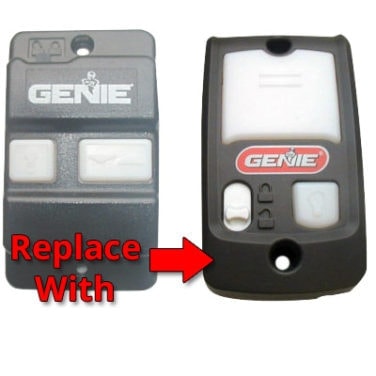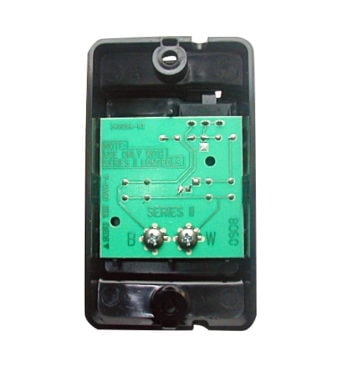 Genie GBWCSL2-GDC-BX Replacement Wall
Console / Switch
GPWC-BX
---
The Genie GPWC-BX has been discontinued and replaced with the GBWCSL2-BX (Series II).  This new replacement Genie Wall Console is made with a sturdier frame and better, more responsive push buttons that click when pushed, regardless of where they are pressed.  Another obvious feature is the vacation switch.  It is now a switch, rather than another button, which avoids accidentally activating the vacation mode feature.
The GPWC and the new console only work on Series II Genie systems.  Your present GPWC-BX wall console will say Series II on the back, above the 2-wire lead terminals (refer to picture 3 and click to enlarge). All Series II use Intellicode radio controls with a learn button for programming.
Included with this GPWC-BX replacement console are the mounting screws and a convenient set of instructions for programming remotes, slipped into a handy side slot at the top right corner of the console.
Need help ordering?
Give us a call at 1-800-711-8410
---
Compatibility Questions?
Often times manufacturers have multiple part numbers for the same product. To eliminate some of the confusion, see the list below to confirm that this product will work for you.
This product replaces these parts: